SERVICES
AIRCRAFT MAINTENANCE & SUPPORT:
As a preeminent maintenance provider Telford recognizes the need to customize our capabilities to meet the requirements of each customer's mission. Whether the mission is large or small Telford can quickly assemble a team of maintenance professionals to set up maintenance operations so operations can begin immediately.
The core of Telford's capabilities are:
DCMA 8210-1 compliant operations
Organizational level maintenance
Major repairs
Altimeter/Transponder recertification
Non-destructive testing
Aircraft Survivability Equipment maintenance
Engineering support
On site modification kit installation
Ground Support Equipment maintenance
Electronic maintenance tracking (SMART)
Records and publications control and storage
Parts purchasing, shipping and storage including ITAR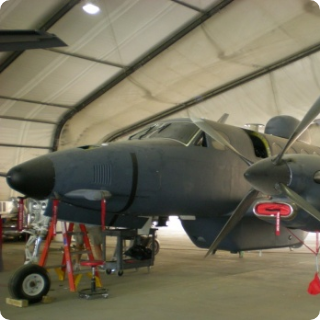 Telford's success relies on selecting mechanics that can perform maintenance in customer-driven, Quick Response Capability timeframes, austere conditions and remote locations. By choosing the best of the best, Telford mechanics continually deliver safe, airworthy aircraft that exceed the customer's contractual requirements.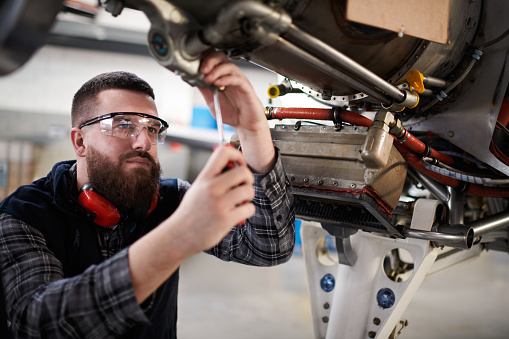 To maximize customer utilization of aircraft assets, Telford staffs:
FAA licensed Airframe & Powerplant mechanics with formal training
FAA licensed A&P's with Inspection Authorization with formal training
Certified and trained non-destructive testing technicians
Logisticians trained in DCMA regulations
AERIAL SENSOR OPERATOR TRAINING
Telford provides highly trained instructors who conduct mobile Aerial Sensor Operator Training that can be customized from theory of operation to hands-on training for sensor operators. Our training team develops, maintains and updates all training materials to keep pace with constantly evolving platforms and mission profiles. Hands on instruction of Primary Mission Equipment tasks and drills are supported with scenarios and Tactics, Techniques and Procedures in accordance with TRADOC 350-70. Training can be either at the customer's site or at Telford's training center.
The Telford Aerial Sensor Operator Training Team is current in:
Aircrew Operations
Aerial Sensor Employment
Aerial Sensor Troubleshooting
Imagery Intelligence
Signals Intelligence
Communications Intelligence
Communications/Downlink Systems
Aircraft Survivability Equipment
Developing customized Training Support Packages
Scenario-based exercises
Ground-based Procedural Trainers
Interactive Multimedia Instruction
Technical Writing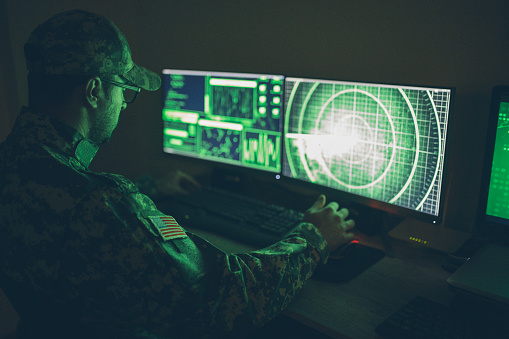 MISSION EQUIPMENT SUPPORT
Telford provides highly qualified Mission Equipment Field Service Engineers to support Aerial ISR missions in CONUS and OCONUS locations. Our maintenance team conducts Field and Depot Level maintenance activities for highly specialized DoD weapon systems. Maintenance actions are conducted under approved Contractor's Flight and Ground Operations procedures, DCMA INST 8210.1. Telford delivers aircraft Mission Capable rates greater than 95% and Fully Mission Capable rates greater than 90%.
MILSAT Voice and Data Communication Systems (e.g. ARC-231)
Military V/UHF Line of Sight (LOS) Voice Systems (e.g. ARC-210)
Military UHF/Ku LOS Data Systems (e.g. Vortex Common Node, mini-TDCL)
Military HF Voice Communication Systems (e.g. ARC-220, KY-100)
Military Beyond Line of Sight (BLOS) Data Communication Systems (e.g. Vortex Satellite Modem)
Inline Network Encryption Devices (e.g. KG-250X, KG-175D)
Operator Workstation and Aircraft Network Systems
Imagery/FMV Sensor Systems (e.g. Wescam MX-series sensors)
COMINT Systems
Ground Moving Target Indicator (GMTI)/Synthetic Aperture Radar (SAR)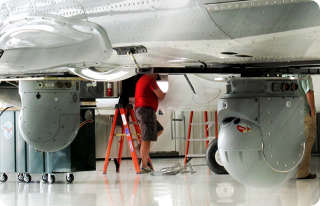 SUPPLY CHAIN MANAGEMENT
The Telford Supply Chain Management (SCM) team provides optimized, supply-chain solutions throughout the material procurement process. The SCM team is focused on reviewing program requirements to develop adequate resource plans to meet the customer's objectives. Telford has built strong, global transportation and OEM vendor relationships to meet ongoing and emerging requirements.
Telford utilizes an enterprise-software database that provides a fully electronic, inventory-management system with access to real-time and historical data for the life of the contract so mission execution can begin immediately.
The SCM team provides expertise in areas of:
Material Planning & Procurement
Inventory Management
Reliability, Maintainability, and Availability
Life Cycle and Obsolescence Solutions
Spare Part Packages and Availability
Customized Performance & Trend Analysis 
Warehousing/ Distribution (CONUS and OCONUS)
FAR and DFAR Adherence
ITAR Import/ Export Requirements
Quality Control (FAA, DOD)
DOD Disposition Requirements